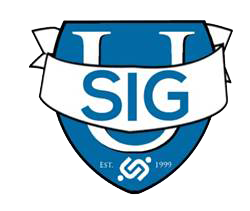 January 31st HR Roundtable: Top 10 HR 2019 New Year's Resolutions: Promises to Keep
Date: January 31, 2019
Location:
SIG
2850 Quarry Lake Drive, 1st Floor
Baltimore, MD 21209
Time:
8:00am - 8:30am Networking & Breakfast
8:30am - 10:00am Presentation and Q&A

Presenter:
Laura Rubenstein, Esq.
Partner, Wright, Constable & Skeen, LLP
Join Employment Law Attorney Laura Rubenstein as she facilitates a discussion about the Top 10 New Years' Resolutions to consider for your company in 2019.
During this discussion, Laura will cover how to prioritize your HR goals in 2019 to include:
adopting harassment training

embracing technology

implementing flexible workplace models

having a successful on-boarding and off-boarding policy

and making sure that HR has a seat at the director's table
A partner at the law firm of Wright, Constable & Skeen, Laura has been a guest speaker for SIG for many years on several topics. We invite you to ask her your burning questions and share your own successful new years' resolutions. Come prepared for an engaging morning with your peers and leave inspired.