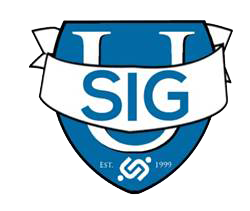 2018 Benefits Survey Results & Employee Engagement Seminar
Date: June 13, 2018
Location:
Turf Valley - Tiffany Room
2700 Turf Valley Road
Ellicott City, Maryland 21042
Time:
8:00am - 8:30am Networking & Breakfast
8:30am - 11:30am Presentation and Q&A
Guest Speakers:
Jason Speer, Consulting Actuary, Milliman
Joe Mechlinski, CEO, SHIFT
2018 BENEFITS SURVEY RESULTS
In-depth review and analysis of the 2018 national and local survey data

Learn about alternative funding strategies, consumerism and the hottest trends in healthcare

"Best in Benefits" awards and recognition

SHIFT THE WORK
The Revolutionary Science of Moving from Apathetic to All In Using Your Head, Heart, and Gut
The majority of employees are dreading Mondays and spending 9 to 5 counting down the hours till the weekend.
Yet leaders continue to believe that they understand what motivates people, basing actions on personal experience or bias rather than what we know about the neuroscience behind human behavior. Residing in our bodies are three brains (you read that right, three) – your head, heart, and gut – and the way in which each brain influences human priority, passion, and purpose shows up in the workplace in ways that may surprise you.
Despite our attempts to effectively address engagement at work, we are failing to make progress and shift the paradigm that's left 70 percent of employees in jobs that don't light them up. Understanding the nuances of each of the brains will empower you take your leadership, culture, and business to the next level.
It's time to shift our thinking from dogma to data, from story to science, and ultimately, from past experience to evolved intelligence to re-engage the world.
New York Times bestselling author and speaker, Joe Mechlinski, helps us unlock the secrets to engagement by tapping into the power and wisdom of the brains in our head, heart and gut. We'll explore how something as basic as the biology of our bodies shapes our motivation, behaviors, and decisions so we can inspire greater connections at work and revive competency, reliability and sincerity in our employees.

---
See a full list of SIG University's events

here

.